St Bernard's Berowra Heights is currently accepting enrolments.
Enrolment packs can be collected in person from the office or downloaded.
Contact us by phone on 9456 2104 or email at sbb@dbb.org.au 
Automatic Secondary Enrolment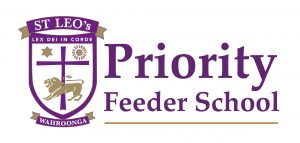 Covid-19 school fee advice
Welcome letter school
Welcome letter parish
2020 School Fees
Enrolment checklist
Enrolment package
photo permission form
Walking excursion permission
Parish reference form
Parish census form
Diocesan Enrolment Policy
School tours can be arranged by appointment.
COVID-19 Fee Relief
Catholic Schools Broken Bay are committed to supporting families as the impact of COVID-19 continues to be felt in the community. No family will be excluded from our school because of financial difficulties.
Even if you have not enrolled yet, we would like to offer the following help with school fees if you need it:
A full reduction on ALL fees if your family gets JobSeeker.
A 50%+ reduction on ALL fees if one parent in your family gets JobKeeper.
If you are unsure if your family can get fee help or need assistance completing the form please contact our COVID-19 FEE HELP HOTLINE on 9847 0728 (8am – 4pm Monday to Friday).
Please find the 2021 Fee Relief Request form here and return to us at schoolfees@dbb.org.au